Aerial Surveys and Photography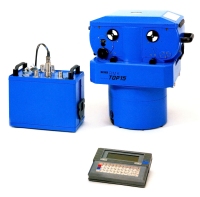 We are pleased to offer our customers the most up-to-date technology offered by our new -July 2007- aerial survey camera system, the Zeiss RMK TOP. The RMK represents a new camera generation, responding to increasing demands in application and new technology.
The quality of an aerial photo is largely determined by the optical quality of the camera lenses. The lenses of the Zeiss RMK TOP offer maximum resolution and freedom from distortion.
Film is developed with an AGFA Gevaltrone 66 processor. Diapositive and paper photographs are made on an Egoltronics vacuum printer.